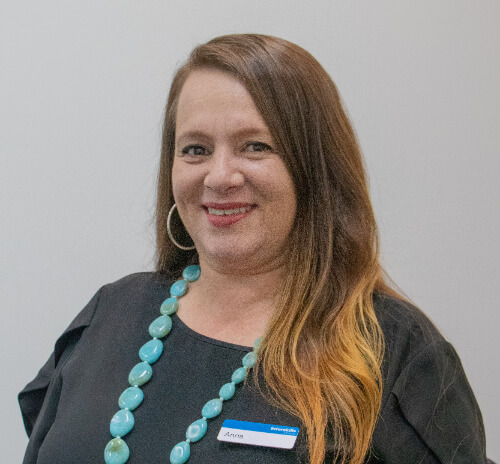 Business Development Manager
Dip Frontline Mgt / CertIV SmBusMgt / CertIV Bus
Anna may be relatively new to Interskills, (joining us a couple of weeks before the pandemic arrived in 2020), but the win-win ethos she brought from her time in Event Management made her an instant hit. She is now the one liaising with industry to ensure that what you do with us works with them.
She first acquired this skill as the "favourite aunty" in an extended family. Indeed, Anna's family focus and knack of getting people on the same page is crucial to what we do here at Interskills.
Away from work, Anna loves the beach. Wherever she travels in Australia she seeks out sand and sea; her favourite stretch of coast being around Robe and Kingston. After a day on the beach, she loves live music, describing herself as a fan of old school rock & roll. She also has a taste for food. "Any food," she says. From this you can infer that Anna knows the importance of a healthy work/life balance. Sounds like another win-win to us.
Find out more
Sign up for our newsletter