Sam Kakoulis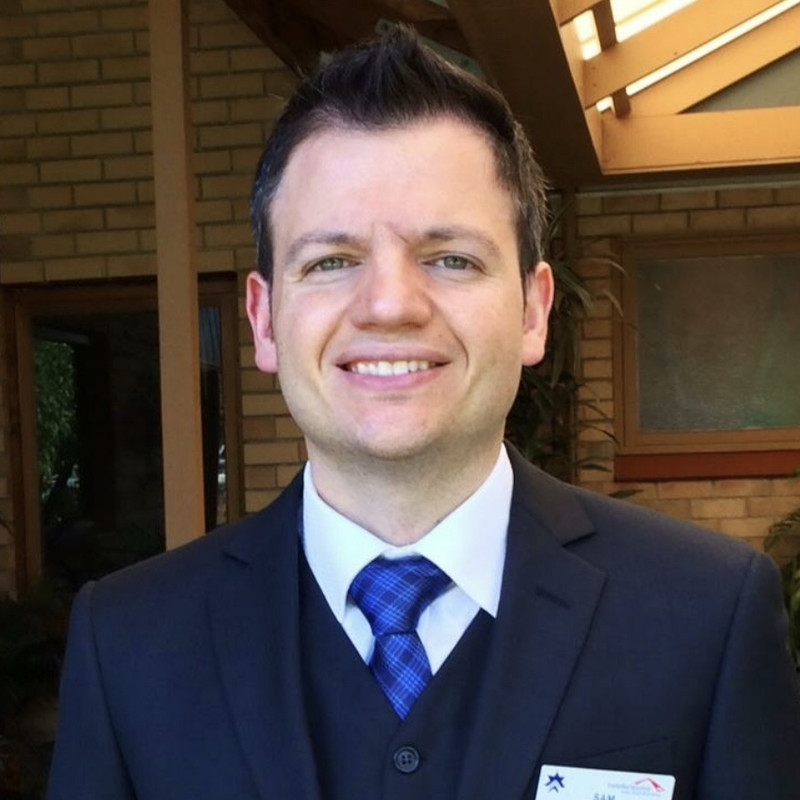 Sam Kakoulis
LN Specialist
BBus(Hospitality Mgt), Ad Dip(Hospitality Mgt), Cert IV Language Literacy & Numeracy, Cert IV Training & Assessment
Since he joined us in 2013, Sam has been on the frontline helping people with language, literacy & numeracy. His drive is to help you knock over the barriers that might otherwise keep you from study and work. In other words, Sam is a motivator.
This passion transfers into his private life, where he is active in the local Greek community, serving as a parish president. In this role he encounters the real world issues that language and other barriers can sometimes create, and this informs the work he does here at Interskills.
But it's not all LLN with Sam. As a former chef at five star venues, (Convention Centre, Festival Centre, etc), he is a star in the kitchen. He also looks after the residents of the office fish tank and has an ongoing passion for all things 90s grunge, especially Pearl Jam. As for travel tips, Sam recommends Switzerland and Dubai; although none of us can work out if this is because of the desert cuisine or the alpine music scene.
Find out more
Sign up for our newsletter