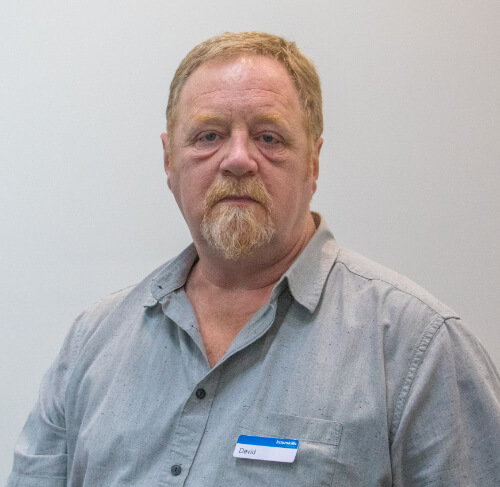 Compliance Officer
BA / Dip Vocational Education & Training / Dip Training Design & Development / Dip Mgt / CertIV SmBusMgt / CertIV EI
David clearly loves the education business. Not only is he a 40 year veteran of vocational training sector but he managed to stretch his Arts degree at Adelaide Uni out for more than 30 years. The principal reason for this record breaking stint as an undergrad was that he got distracted. By life.
Before regular career changing became the norm, David went from being a chef and owning a bakery, to running accountancy firms, being a publisher and graphic designer, working in event management and the film industry, and playing key roles with several other RTOs. He even found time to manage a primary school. He also loves cats and is known to keep odd hours.
David's renowned versatility makes him one of the big hitters here at Interskills. Since 2015 he has been dotting our I's and crossing our T's; and although you will rarely encounter him in the afternoon, he's the guy getting up at 3am to make sure everything runs as it should. If you see him, say thanks – but don't ask him for his recipe secrets, because he's still a chef at heart and will never divulge the full ingredient list.
Find out more
Sign up for our newsletter