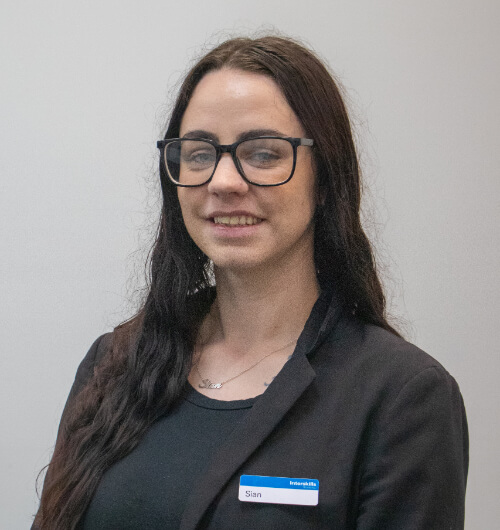 RTO Administrator
Dip Ldrshp & Mgt
Sian is probably one of the first people you will meet here at Interskills. She helps with enrolments, sorts out the practical stuff and sets you on your way, (quite possibly to a soundtrack of country music).
Since joining us in 2017, she has not only become the unofficial office DJ, but has earned a reputation as a lover of Lego with a fascination for ancient Egypt and passion for the Hawthorn footy club. Having spent her childhood in the desert township of Roxby Downs, Sian loves to get out of the city whenever possible. "I'm a country girl at heart," she likes to tell us, and we believe her.
Currently, Sian is backing up her Diploma in Leadership & Management by studying Criminology; because although she works in admin, it is people (and what drives them) that fascinate her most. Therefore, you can confidently expect her to take a genuine interest in you and your individual journey; especially if you show an interest in Keith Urban.
Find out more
Sign up for our newsletter