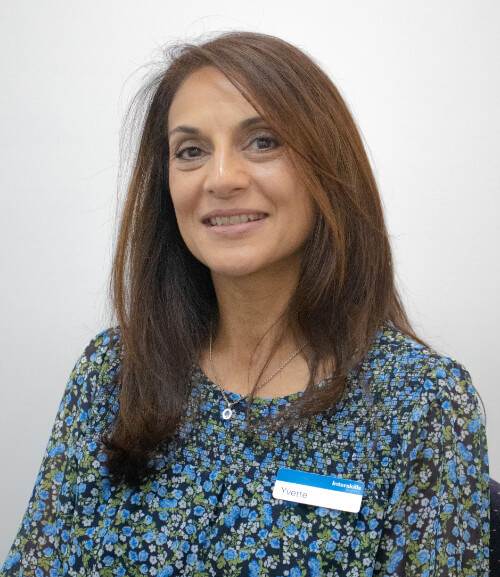 Learner Support Services Case Manager
Dip Couns
Yvette is one of our go-to problem solvers. She has been with us since 2016, (completing her Diploma of Counselling in 2020), and now specialises in making your training goals more achievable. Her role is helping you overcome barriers to successful course completion, regardless of what those barriers might be.
Yvette loves all genres of music and especially on a 'Friyey' you can hear the RNB beats permeating her corner of the office.
As a keen gardener, she knows how vital it is to be flexible and creative, and to deal promptly with the tricky details. Indeed, Yvette brings the passion and care she has for her garden, her two sons and her beloved canine companion Charlie to her role at Interskills. The key word here is: empathy.
Away from campus, Yvette is a social being, with a thing for dining out and visiting wineries. She balances these hobbies with a love of exercise and a focus on mindfulness, for which her sons like teasing her. Luckily for them, Mum is also good humoured and patient.
Find out more
Sign up for our newsletter